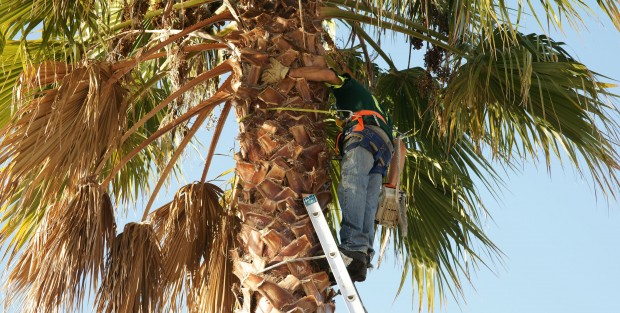 When it comes to your trees it pays to hire a company with experience and knowledge. We take pride in employing a dedicated, experienced full-time staff to provide such services as:
Tree Removal:
trimming, stump grinding, chipping, complete tree removal and more
Tree Preservation and Maintenance:
thinning, cleaning, pruning, cabling, bracing and more
Residential Services
We believe that residential tree care requires more than just removing unwanted growth. You should consider long term landscaping plans as well as safety and other certain aspects before removing trees from your property. We make sure when removing trees that no other trees or structures on the property are damaged.
Our highly skilled tree removal experts strive to provide quality workmanship and guarantee your satisfaction. Contact owner Howard Moses for a free residential tree care service quote.
Commercial Services
Commercial and industrial tree care service requires a good solid working relationship with a company you can depend on. We will work with you to ensure the results are what you expected. Our attention to safety and detail allows our staff to remove unwanted trees and brush with minimal risk.
We can safely remove any tree regardless of size, location or condition. By utilizing our state of the art equipment, expert climbing skills, and extensive experience, we make even the toughest jobs look easy.
Municipal Services
Removal of dead or hazardous trees and brush from public streets, parks and other property lots is a concern for each community. Power lines must be kept clear of any trees or branches, young trees must be pruned to direct proper growth and development, bush and shrubs must be trimmed or removed so that they do not obstruct views.